Download from the App Store
My Collected Recipes
Version 1.1
This app is for storing YOUR recipes.
Do you also have that collection of notes where you jotted down your favorite recipes like me?
And wouldn't it be great to have these on your iPhone as well, so that next time you see some ingredients in the store for one of those dishes you can quickly lookup the remaining ingredients you would need?
"My Collected Recipes" makes it easy to get *your* recipes on your iPhone without having to type them in. Just take a photo of the recipe, give it a name and add some tags to make it easier to find.
You can add some notes as well, e.g. when you would like to modify the quantity of an ingredient.
And if you like you can add photos of the finished dishes as well, of course.
To find that recipe you are just thinking of, just start typing into the search field to search within recipe names, tags and/or notes.
Screenshots
iPhone
List of Recipes
Recipe Photos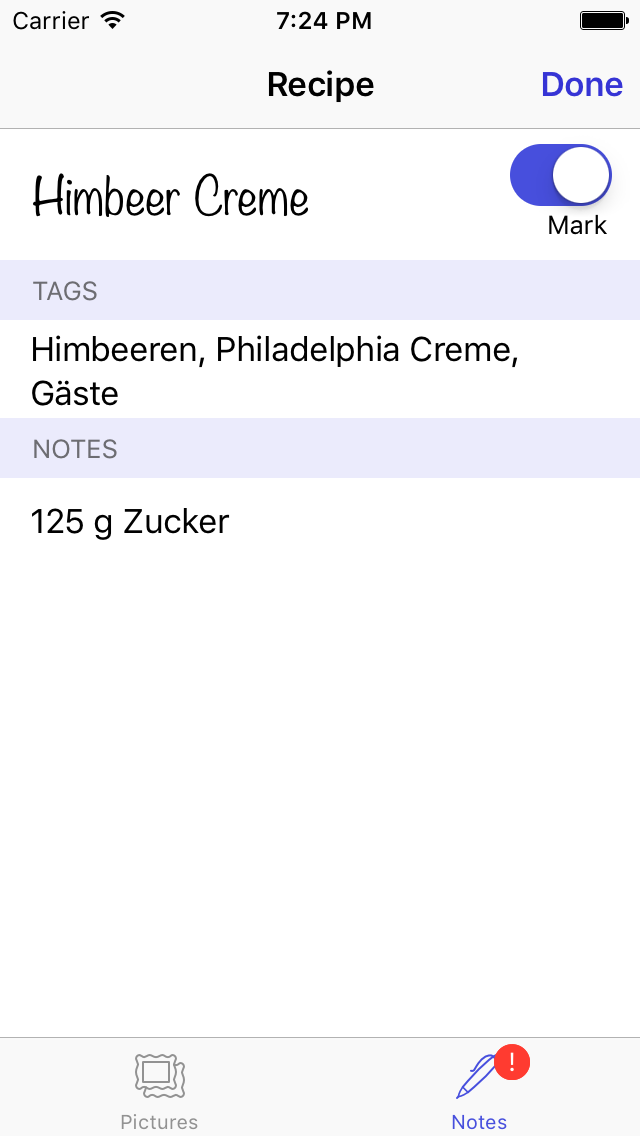 Notes and Tags